Welcome to


Number One Ballsbridge.
This is the most eagerly anticipated unveiling of a development in a generation. The most prestigious address on the most eminent site in the most admired neighbourhood in Ireland.
Number One Ballsbridge is a collection of three stunning buildings that will be home to innovative businesses, luxury retail stores, five- star leisure and Dublin's most prestigious residential apartments.
It features a brand new pedestrian street linking Pembroke Road to Shelbourne Road. New Pembroke Street brings light and access into the centre of the development.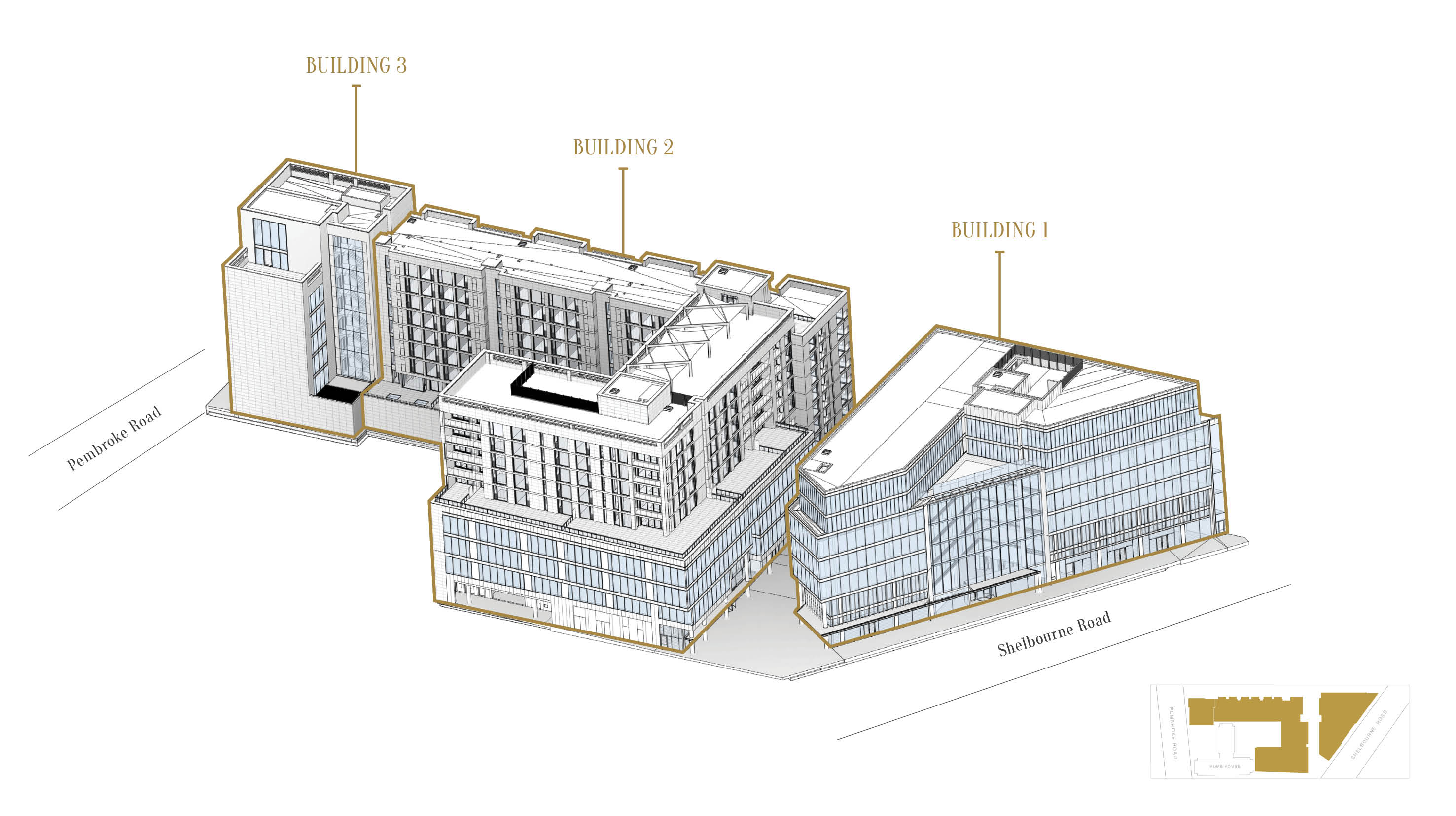 Offices
The office accommodation extends to 12,579 sq m (135,400 sq ft) and will be finished to the highest specification. Tenant amenities include dedicated male and female shower and changing facilities and secure bicycle storage rooms. There is also access to a full five-star leisure facility on site.
Retail
2,116 sq m (22,776 sq ft) of ground floor retail space comprising eleven separate units, with frontage to Shelbourne Road, Pembroke Road and the new streetscape linking Pembroke Road and Shelbourne Road. The retail units will form part of the planned New Pembroke Square, which will become the new retail hub for the Dublin 4 area.
Leisure
One of the unique features of Number One Ballsbridge will be access to an onsite basement leisure complex which will be finished to 5-star hotel standard for apartment living in Dublin.
Residential
This will be Dublin's first 'super prime' residential scheme of 88 luxurious residential apartments on the upper floors that will set a new standard for apartment living in Dublin.