Dublin's finest address
Reserve a great office right now in one of the landmark buildings at Number one ballsbridge
Dublin is a thriving European Capital City and Ballsbridge is recognised as its Number One address. Number One Ballsbridge is centrally located within the core of Ballsbridge and forms Phase 1 of the most outstanding and prestigious redevelopment programme ever undertaken in Ireland.
Ballsbridge in Dublin 4 is also the centre of Dublin's Embassy belt with over 30 international agencies represented and also home to some of Dublin's most iconic amenities including the Royal Dublin Society, 5-star Intercontinental Hotel and 4-star Clayton Hotel (formerly Bewleys Hotel), The Aviva Stadium and the popular 13 hectare Herbert Park, one of the city's best-loved amenities.
Ballsbridge offers something for everyone, with all the amenities within walking distance and efficient transport links that make visiting or commuting to Ballsbridge fast and convenient from both within and outside the city. It is unquestionably the most engaging and vibrant neighbourhood in which to live, work and play in Dublin.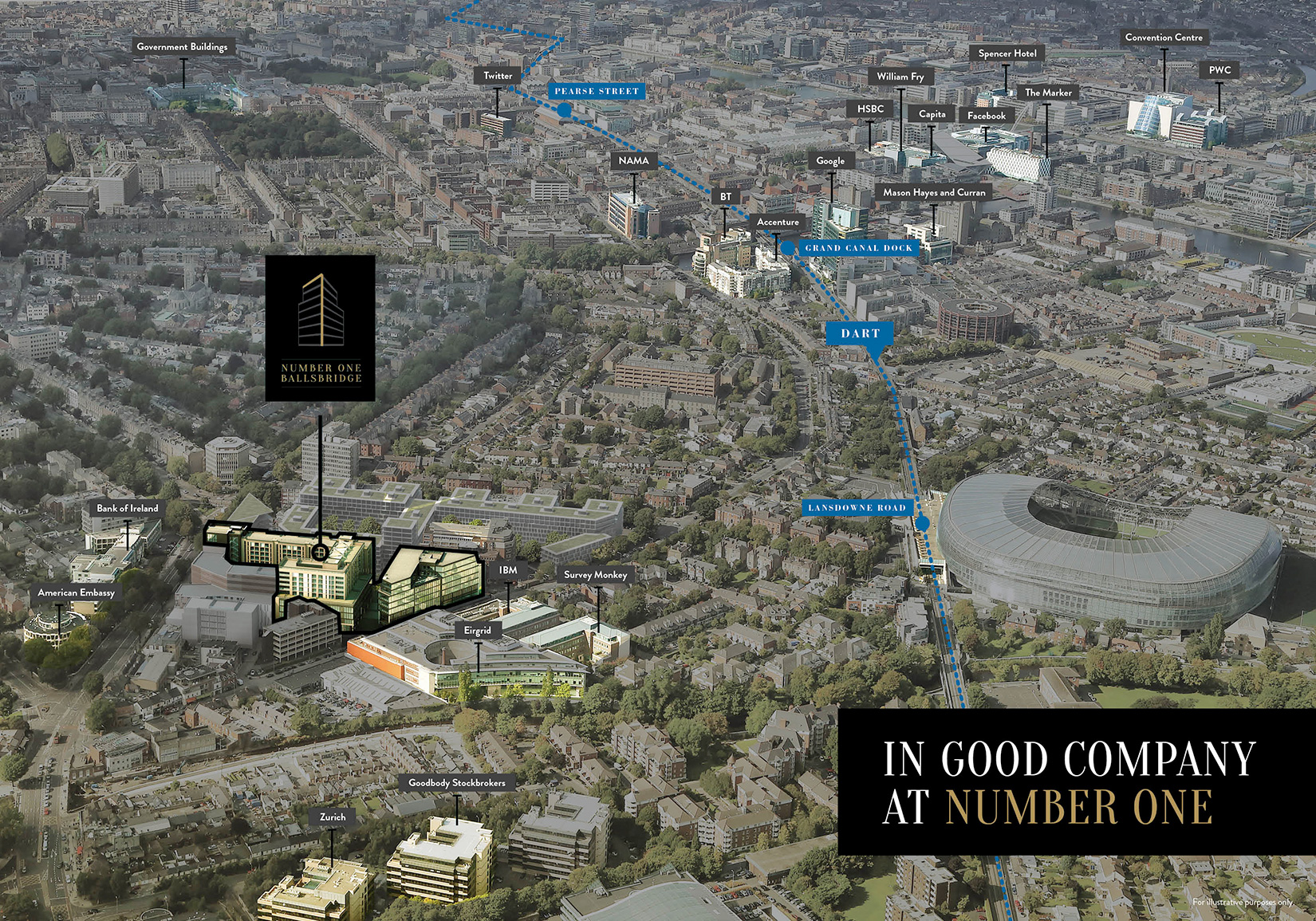 Zoom
NUMBER ONE


for connectivity.
Great connections will get you where you need to go in the time you need to get there.
When it comes to infrastructure and transport links, Number One Ballsbridge is peerless. Pembroke Road has bus corridors with four primary bus routes running right past your front door – those buses will get you to anywhere in the city or the southern suburbs quickly.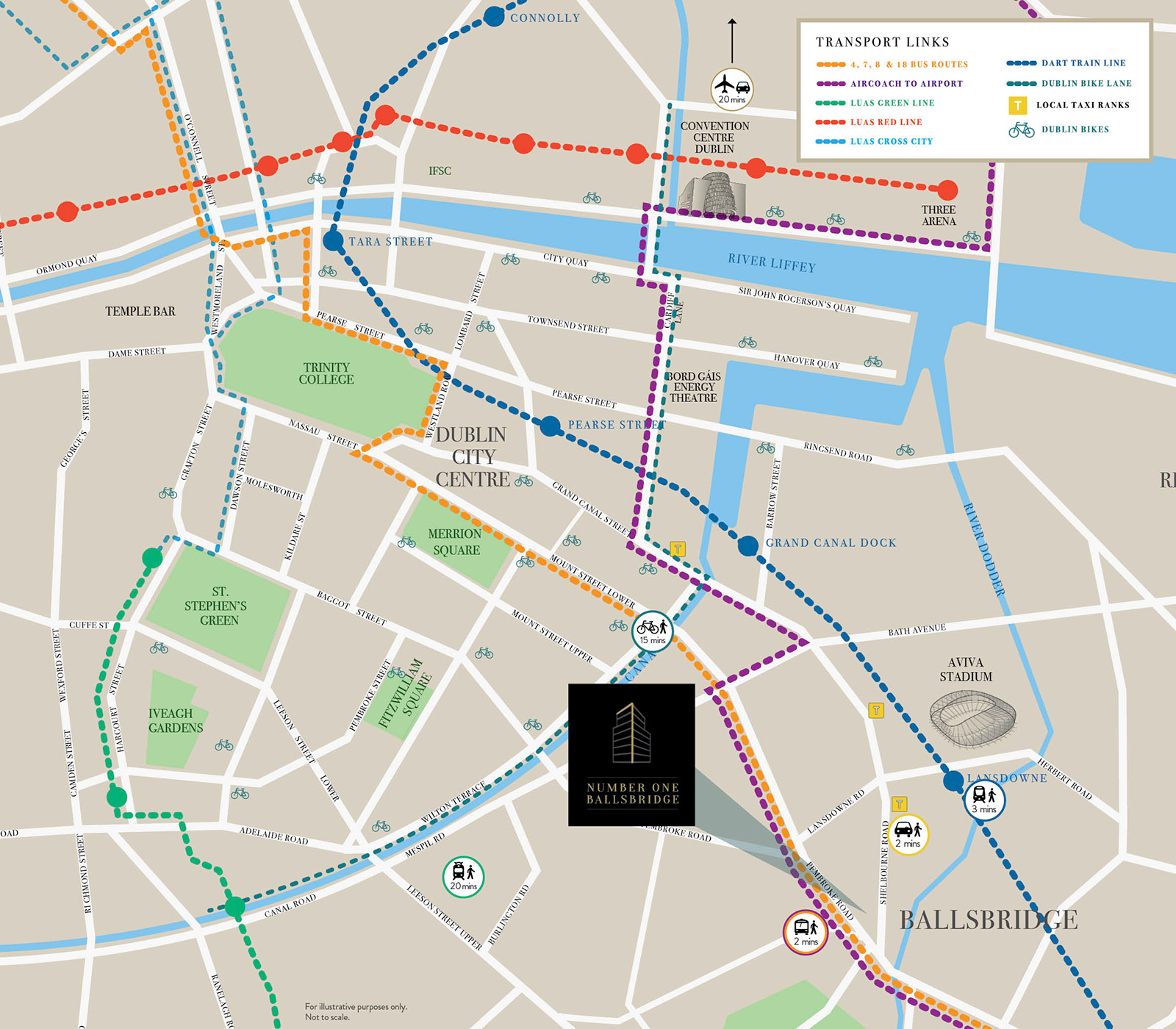 Zoom
Dublin, a thriving


business capital of Europe.
Dublin is one of the world's great capital cities and a great place in which to work, live and invest.
Businesses who establish in Ireland are welcomed and supported by the flow of talent from our schools, universities and abroad, who work for high-performing companies across a range of cutting edge industries and sectors. It is a highly accessible location for business with same-day flight connections to US and Asia. As the only English speaking country in the Eurozone Ireland provides the ideal European base.
Site Selection Magazine Global Best to Invest report 2014
World Bank Group – Doing Business 2014
The Good Country Index 2014
IBM Global Location Trends 2015